Auckland Hop On Hop Off Harbour Cruise
See the top sights of Auckland on our New Hop on Hop off Harbour cruise!!!
Join us for a 2 hour tour around Auckland harbour Stoping at Westhaven Marina, Birkenhead Wharf, and Orakei Wharf, where you can visit some of Auckland's top "must see" tourist spots.
Hop on and off at any Wharf as you please and explore Auckland's Amazing City & Townships, or stay on board and enjoy a relaxing Harbour cruise where you will get to see some of Auckland's top Icons.
We have a licensed bar on board and a full commentary is provided throughout the cruise.
Full day passes are available now and Bookings are essential so don't miss out on a great day out in Auckland city!!!
See Our Other Holiday Cruises:
Cruise details
24 Hour All Day Pass
Adults:

$35pp
Child:

$18pp
Family:

$95

(2 Adults 2 Children)
48 Hour
All
Day Pass
Adults:

$48pp
Child:

$36pp
Family:

$110

(2 Adults 2 children)
Ph 0800 Redboats for more details


 Auckland's Harbour Bridge


Chelsea Sugar Factory


Westhaven marina Viaduct harbour


Devonport Naval Base


North Head Gun Battery


Rangitoto


Bean Rock Lighthouse


Bastion Point


Mechanics Bay


Sky Tower


Ports Of Auckland


Billfish Cafe
Located at our Westhaven departure point, Billfish Cafe is one of Auckland's best kept secrets located on the waters edge at Z Pier Westhaven Marina. This lovely indoor/outdoor cafe is fully licensed and has a delightful menu of the very best seafood and meats from around NZ. Serving coffee and cabinet foods during the day and casually moving into lunch from 11am and then into the evening twilight with drinks and dinner on the beautiful waterside deck.
For more information and to view the menu visit 
Billfish Cafe
.
Walking & Cycling Westhaven
Westhaven Marina is a flat, scenic place to explore on foot or by bike.
The Westhaven Promenade is located at our Westhaven deparure point and winds its way alongside the water's edge from Westhaven Drive right through to Herne Bay before the Harbour Bridge. There is plenty to see and do along the way whether it be sharing a picnic at St Mary's Bay, catching the start of Auckland's famous twighlight yacht races, watching the stand-up paddle boarders out on the water or stopping for coffee or a bite to eat at one of the many cafes along the water's edge.
The Jacobs Ladder pedestrian bridge over the motorway also provides a connection from Westhaven Drive to St Mary's Bay and Ponsonby. Or, continue along Westhaven drive and explore Wynyard Quarter.
Bridge Climb & Bungy
Just a short walk form our departure point at Westhaven:
Only AJ Hackett Bungy can offer you this level of access to the Auckland Harbour Bridge; and this is the one and only Bridge Climb in New Zealand, coming complete with your very own tour guide. Lasting for 1 1/2 hours, this climb will have you wondering whether to look at your feet or focus on the spectacular views. Custom engineered walkways provide a safe,  enjoyable and easy-going experience while you enjoy Auckland to the fullest with 360 degree views from the summit. Auckland is home to the worlds first harbour bridge Bungy Jump and is operated by the Bungy originals - AJ Hackett Bungy. As part of the Bungy experience you'll enjoy an exclusive bridge walk out to the specially-constructed 'Bungy pod. It's here you'll build up the courage to leap out over the Waitamata Harbour. Visit
Auckland Bridge Climb and Bungy
 for all the details and to book.
Sails Restaurant
Sails Restaurant is situated in the heart of Westhaven, with every table looking out over the marina. Beyond the sea of masts sits the Auckland Harbour Bridge, North Head and Rangitoto Island, the view that is the City of Sails. Over the last three decades, the restaurant has forged its reputation as one of New Zealand's top restaurants through an uncompromising belief in using only the freshest ingredients, the most talented chefs and professional waiting staff. Whether you're a businessperson wanting to impress clients or a visitor wanting to be impressed, Sails Restaurant's stunning views and award-winning food and service make it a dining experience not to be missed. For more information and the view the menu visit 
Sails Restaurant. 
Auckland Fish Markets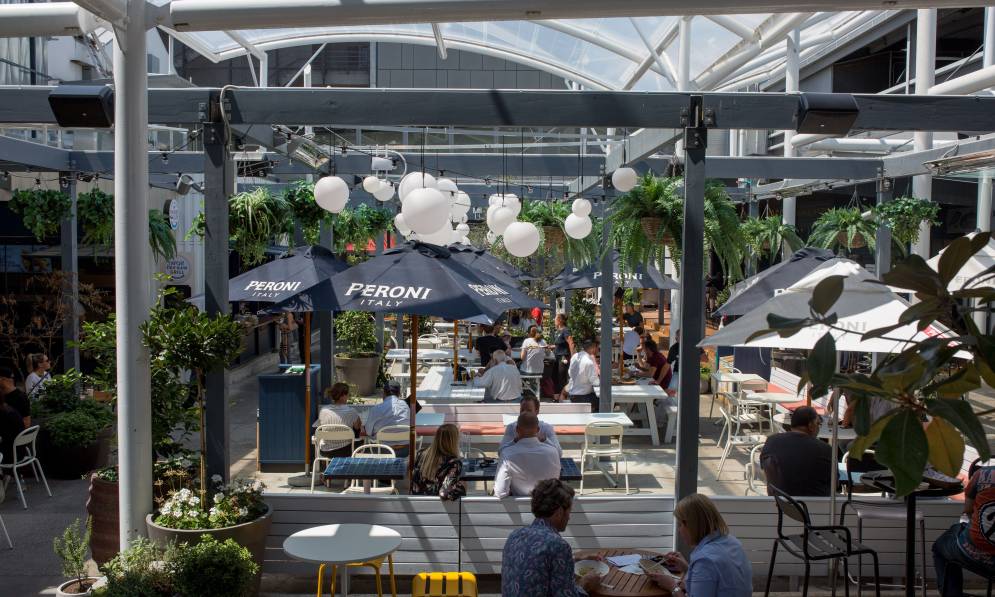 A short 10 Minute walk from Westhaven Marina the Auckland Fish Market is home of Auckland's freshest fish and interactive cooking classes at the Auckland Seafood School. Stop by today for a look around and enjoy the hospitality. 1 new fishmonger. 8 diverse eateries. 1 fully loaded bar. The home of NZ Seafood is the one and only Auckland Fish Market...Rebooted. Renergised. Ready.
See more about the Auckland Fish Markets
Wynyard Quarter
A 10 minute walk from our Ferry at Westhaven marina is the newly developed Wynyard Quarter.
On the western edge of the city centre, right on the edge of the Waitematā Harbour, is a rapidly evolving mixed-use precinct, with longstanding marine industries like boat building and the famous Auckland Fish Market and legacy industrial silos adding character to this vibrant area. You'll find a colourful mix of recently developed public spaces like Silo Park, Karanga Plaza and the Daldy Street linear park, entertainment and event facilities like the ANZ Viaduct Events Centre and ASB Theatre and a growing residential neighbourhood here. National business heavyweights and innovative startups work from sustainably-designed offices and a thriving bar and restaurant scene services workers and visitors. See more about Wynyard Qaurter at
www.wynyard-quarter.co.nz
Bike Hire
Grab a bike from one of our two bike hire stations along the waterfront for a fun, easy way to get around. Free for the first two hours, the bikes are located at the Quay Street end of Queens Wharf and next to the Karanga Kiosk in Wynyard Quarter. The bikes are a great way to explore the waterfront or commute around the central city without the worry of parking. You need to register to use the bikes in advance so when the time comes to use the bikes you are set up and ready to go. It costs $4 to register. Once you're registered the first 2 hours of every ride on the Waterfront Bikes is free. After that riders are charged $4 an hour to a maximum of $20 for 24 hours.  A registered rider can rent up to 4 bikes at a time so it is easy for groups to hire together. Visit 
Next Bike
to register. Get your bike at Karanga Plaza, Corner Jellicoe and Halsey Street, Wynyard Quarter.
Pt Erin Pools

20 Minutes walk from our Ferry at Westhaven Marina,
(5 minutes by Uber)
Pt Erin Pool is a historic site that has been enjoyed by millions of people for over 50 years. The main pool is ideal for the competitive and leisure swimmer. For those who just want to splash and relax, a Family Spa Pool awaits you. For young children there is a
playground
which will keep them active and meet their demands. See more about
Point Erin pool
Silo Park
Home to the world famous (in NZ) Silo Bar, delicious food trucks, Auckland's favorite outdoor cinema, our resident coffee truck, and of course, a broad and vibrant selection of music, entertainment and special events. Whether you want to relax in the sun or in the shade under our giant stretch tent, watch a movie, meet up with friends for a drink or two, or enjoy a waterfront location where everyone is welcome, Silo Park has you sussed. It's your place to hang out this summer.
Click here
to check out all the movies and special events happening this season. Better yet, come on down for a peek to see for yourself, and experience all the visual, aural, edible and drinkable treats and surprises in store.
Discover Ponsonby
No trip to Auckland is complete without visiting the retro area of Ponsonby. You can access Ponsonby by a short walk from our Ferry base at Westhaven marina over the Jacobs Ladder foot Bridge in the Westhaven car park. Ponsonby is packed with boutique fashion stores, chic cafés, bars and restaurants, all just 10 minutes from the city centre. Treat yourself to a
shopping
spree at Ponsonby's sophisticated boutiques. Find unique designer fashion, upmarket homewares, top quality jewellery, accessories and specialist foods. Check out local arts, crafts and galleries. Browse the independent and second hand bookstores to pick up collectable books and visit the famous Dorothy Butler Children's Bookshop. Ponsonby is undoubtedly one of Auckland's best and busiest 
dining spots
too. Sip on superb coffee at a laidback café and dine on dishes from all corners of the globe. Choose from a huge array of options, from five-star restaurants with award-winning chefs to pop-up stalls and street food at the uber-cool Ponsonby Central. See more at
iloveponsonby.co.nz
Morsels Cafe on Birkenhead Wharf
Morsels - cafe on the wharf, Birkenhead offers great views of the harbour while enjoying good coffee and fantastic food. The food is prepared fresh on site. Open from 7am until 3pm week days and also Saturdays over the summer. Indoor and outdoor seating perfect for a relaxing lunch or meeting.
Chelsea Bay
The Chelsea Bay Visitor Centre is conveniently located 25 minutes walk (10 minutes by Uber) from the Birkenhead Wharf. It is located at the historic Chelsea Sugar factory nestled amongst bush on the edge of Auckland's North Shore. The iconic Chelsea Sugar factory has been supplying top quality products to kiwi homes and businesses since 1884. Generations of New Zealanders have grown up with the taste of Chelsea in their baking, and the iconic pink packs in their pantries.
Things to do at Chelsea Bay


Tour the Chelsea Sugar factory (bookings recommended)


Enjoy delicious food and drinks at Sugar Bakery and Eatery


Discover the FREE Interactive Zone


Experience the Edmonds Baking School


Let the kids play on the playground, located directly in front of the cafe


Soak up the beautiful view of Auckland City


Take a leisurely walk through the neighboring Chelsea Heritage Park


See the historic workers cottages


See more about
Chelsea Bay
How to get there from Birkenhead Wharf
CHELSEA BAY CHRISTMAS DATES:
Chelsea Bay Visitor Centre closes on Sunday 22nd December and reopens Saturday 4th January
Sugar Cafe closes on Sunday 22nd December and reopens Saturday 4th January
Chelsea Factory Tours close on Thursday 19th December and reopens on Monday 6th January
Edmonds Baking School closes on Thursday 19th December and reopens on Monday 6th January
Bush Walks
Inner City Rain-forest Wai Manawa (Le Roys Bush)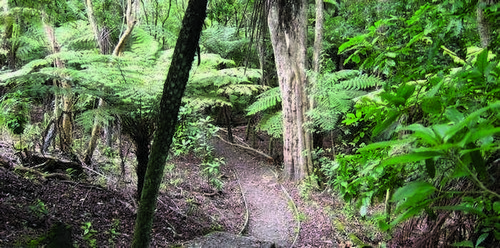 One Hour - discover our beautiful NZ bush just 10 mins from Auckland City.
Birkenhead Village is flanked by the largest green stand of native bush on the Shore, second only to Titirangi in the greater Auckland area. A stone's throw from Birkenhead Avenue, LeRoys Bush is a nature lovers paradise with access off main entrance 210-212 Onewa Road, Hinemoa and Enterprise Streets.
A new Access directly into the heart of this walk  from the middle of Birkenhead Village has now been added in 2016.  Access directly opposite Birkenhead Library.
The maori "pipi walk" was a food trail running down the ridge to the shoreline of the mangrove estuary. Here the Maori sourced supplies of local seafood. This walk is a unique native bush experience with tall kauri and totara trees, nikau palms, tuis, tiwakawaka and Kereru (native wood pigeon).
The tracks are in terrific condition and provide an easy walk for day visitors. Start or end the day with a great coffee from a village café. Alternatively put together a picnic from one of our owner operated bakeries or gourmet delicatessens.
PLEASE NOTE:
DUE TO KAURI DIE BACK TRACKS FROM LITTLE SHOAL BAY JUNCTION BACK UP TO HINEMOA STREET ARE CURRENTLY CLOSED AND WILL REOPEN AT THE END OF JUNE. ALL OTHER LEROYS BUSH TRACKS ARE OPEN.
Click Map for large View

Points of Interest


Birdlife - fantail, tui, kereru (wood pigeons)


Native Trees - kauri, nikau palms, totara


Mangroves


Little Shoal Bay - a rich source of seafood and pipis


Riverbank Glowworms (only visible in the evenings)


Explore the Historic township of Birkenhead
BIRKENHEAD'S OLDEST STREET

35 mins - Hinemoa Street
The original entry to the Village was from Hinemoa Street (formerly known as Hauraki Road) and is flanked by two churches - All Saints and St Andrews. Hinemoa Street meanders for 2km from Auckland's first working wharf to the Village at the top.
In 1913 Birkenhead was advertised as Auckland's most "healthful" marine suburb. An idyllic location, it was known as one of Auckland's first holiday retreats reached by ferry.
Points of Interest


William Thompson House 9 Hinemoa St - Owned by an unsuccessful farmer who made a success selling strawberry jam!


Clows Bakery 81 Hinemoa St


Post Office South Junction of Maritime and Hinemoa St


Ravenhill - est as Stotts Butchery 98 Hinemoa St


Gum Diggers est as The Bakery 146 Hinemoa St


Mulan est as Samuel Roberts General Store - est 1910circa 243 Hinemoa St


NorthShore Pole Dancing Studio est as Henry Hawkins Grocery 245 Hinemoa St


Oborn Building Highbury Corner - 1923 formerly WH Payne Building


1927 War Memorial Nell Fisher Reserve, a significant landmark on the four road junction


Chelsea Sugar Archives Room Library 204 Hinemoa St


Highbury Corner The original junction where four roads meet.



Birkenhead Heritage Walk
HAMMONDS HIGHBURY HERITAGE WALK

45min loop track
This walk begins at Highbury's oldest Church, at Zion Hill. Stroll past Hammond Place, and then on to the historic art deco buildings (1920-1950) located in and around Highbury Corner. The little village remains true to its roots. Since its development in 1923 there's always been a butcher, a baker (and now a candlestick maker), fish shop, general goods store, land agent, shoe shop, drapery, and photographer around Highbury Corner. It's here that the four original roads of Birkenhead meet up. The walk finishes at All Saints Church - formerly Forester's Hall the social centre of the Village!
Interactive mobile walk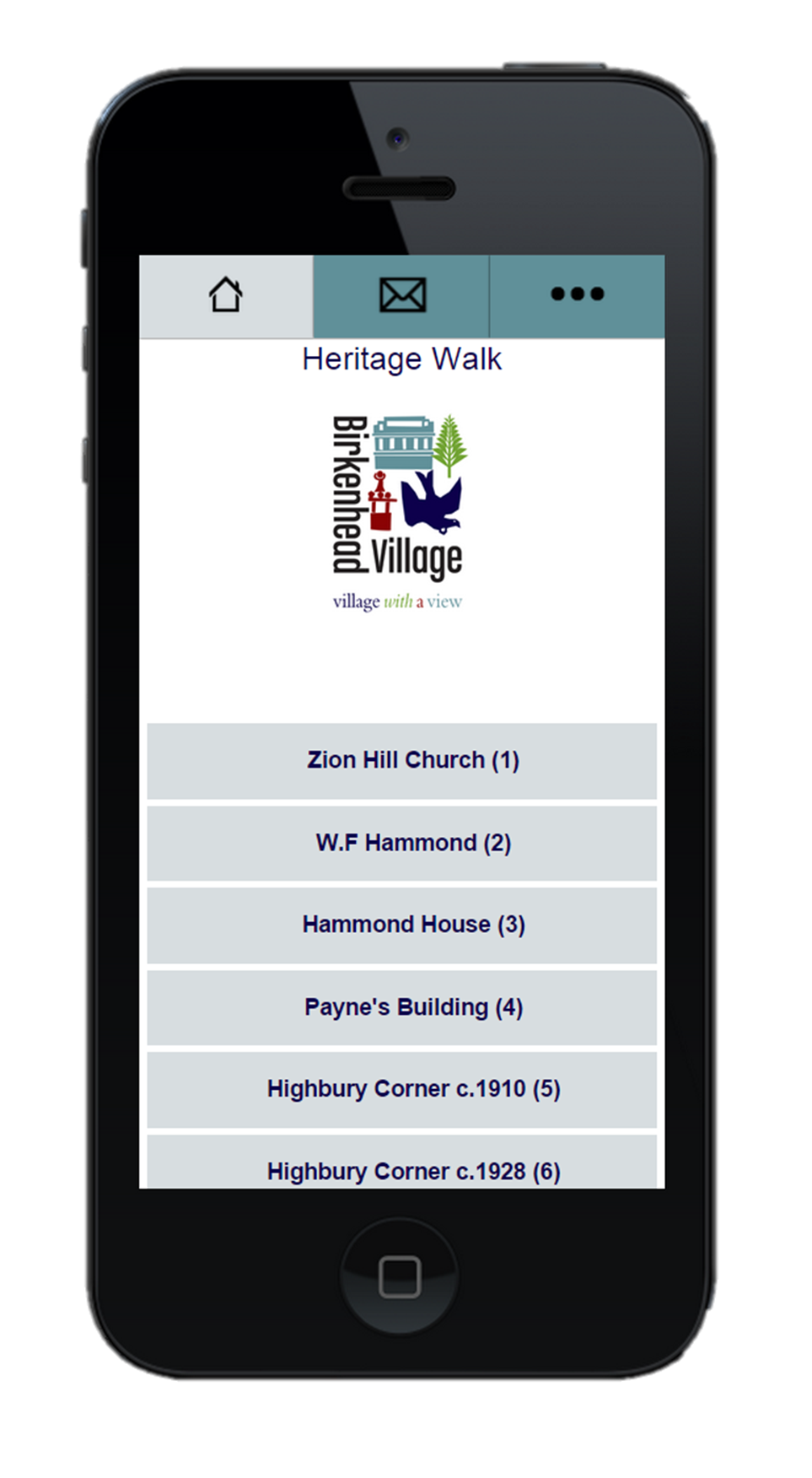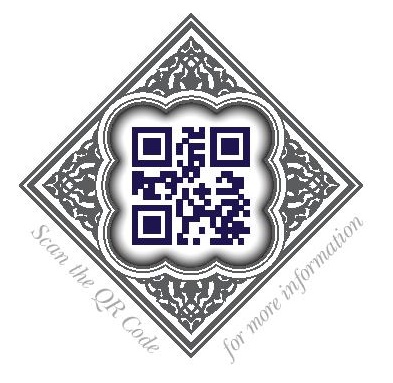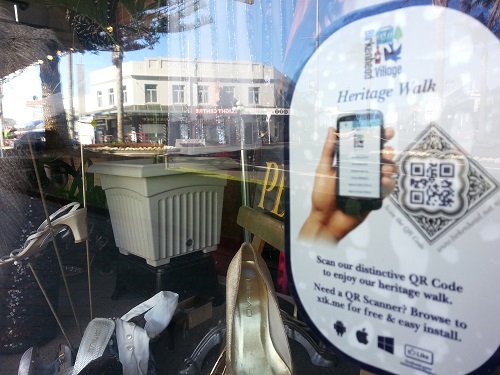 Use your mobile phone to read the QR codes on our heritage plaques to get to the 
heritage walk mobile site
.
QR scanners:for
 Android
, for
 iPhone
.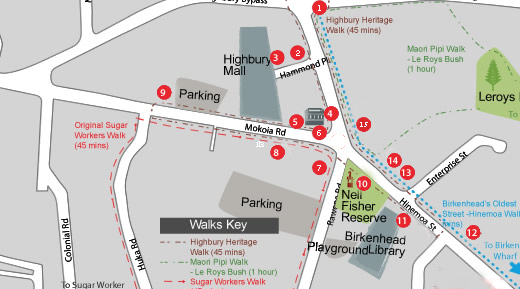 Do the walk without a mobile phone by finding the plaques at heritage locations around the village.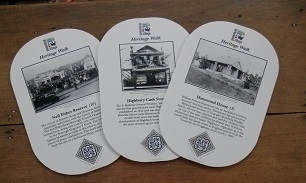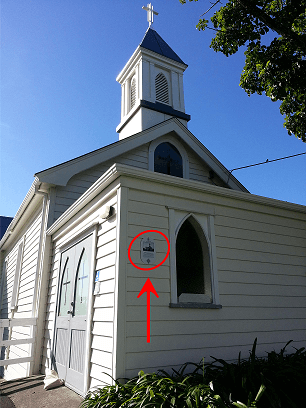 Points of Interest


Zion Hill Church - Named after Mt Zion by a visiting Presbyterian Minister. First church, 1880


Hammond Place - Named after WF Hammond an early surveyor and developer.


George Jasper House and Fredrick Morris Block - The first allotment - eight buildings built by WH Payne 1927. 17-19 and 1-15 Birkenhead Ave.


Oborn Building - Built by WH Payne in 1923.


Yarntons Highbury Buildings - Built in 1933, one of 3 buildings built by WH Payne.


War Memorial - 1927, fantastic example of the Art Deco style, substantial landmark, junction of four roads.


Samuel Roberts and Henry Hawkins General Store - Oldest and original commercial building built circa 1910. 243 Hinemoa St.


Sutcliffe Garage - 200 Hinemoa St


All Saints Church - 1910, originally Foresters Hall, note forest imagery on stained glass windows and original kauri wood.


St Andrews Church


Birkenhead Primary School - land purchased 1913, built 1919.


Original Sugar Workers Walk

35 - 40 mins
New Zealand's only Sugar Factory.
New Zealand's only sugar factory was built in 1884 and at one point employed nearly all the Village. The first walks were "etched" out by sugar workers walking home to their cottages after the days work. The walk heads off down Huka Road (formerly Huttons Road) and has well maintained tracks throughout. Wander down the pathway to view the Chelsea Sugar Clay Cottages (1910 - gifted to the city 2009). The factory, located on the banks of the Waitemata was built from local clay. Four brick dams constructed 1884-1917 to provide water are today picturesque lakes, home to ducks, black swans, and shags.
Enjoy the native bush then stroll back up to Rawene Road for a gelato or coffee at historic Highbury Corner, or alternatively you can now enjoy a coffee waters edge at the Chelsea Sugar Refinery Cafe.
Click here 
to download the Chelsea Sugar workers walk map.
Points of Interest


Huka Road Sugar Workers Cottages - 45 Huka Rd


View from Chelsea Estate Park - To Auckland City


Chelsea Sculpture - A gift to Auckland in 2009.


Chelsea Clay Cottages - Built in 1910. (private residence)


Chelsea Sugar Refinery Factory - Built 1883 (approx.) Cafe


Chelsea Sugar Refinery Factory Tour (Bookings ahead of time essential https://www.chelsea.co.nz/chelseabay/factory-tours/


44 Rawene Road - Earliest example of sugar workers cottage, a style built from 1850-1880 (approx) (private residence)


51 Rawene Road - Villas were common dwellings built 1870-1915 (approx.)


55 Rawene Road - Sugar worker cottages (private residence). Built from late 1910 with features later found in the bungalow.


Chelsea Sugar Workers Archives - Award winning Birkenhead library.


Hinemoa St Organic Cafe
Hinemoa Organic Cafe - offers an all-day list of favourites and dishes with a twist: Hinemoa omelette with portobello mushroom, roasted red capsicum and greens; buttermilk hotcakes with mascarpone and blackberry grape compote; salmon potato cakes; breakfast brochette ... plus gluten-free and vegetarian options, and a decent list of specials on the blackboard.
The look is modern and cosy. It's set in a colonial building, with flecked concrete floors, patterned wallpaper, long wooden tables and trendy black mesh lightshades. There's a kid-friendly corner with books and toys, and you can sit comfortably at a table on the footpath, sheltered from the wind and rain.
Ravenhill Cafe & Restaurant
The old butchery has been transformed into a fantastic cafe and restaurant, giving off a warm and charming heritage atmosphere. All of this has made Ravenhill a favourite destination for special occasions and everyday dining. Ravenhill houses a front cafe, dining room and a spacious courtyard suitable for parties and functions. see more at
ravenhill.co.nz
Birkenhead Brewing Company & Tasting Studio
BBC Tasting Studio - DINE | DRINK | PLAY
Since 2015 and open daily, our classic 100 year old Kauri Villa is a treat to visit and make your local with a tavern atmosphere where our regulars are revered and new visitors welcomed into our family environment.
Food to share, fine drinks including a full range of over 60 craft beers and a bunch of board and card games to play. We have 10 continuous rotating set of beer taps.
​Come and enjoy a little bit of Birkenhead Heritage in the #1 rated restaurant venue in Birkenhead (TripAdvisor).
see more at www.birkenheadbrewingcompany.com
Just across the road form our stop at Okahu Bay wharf, is Kelly Tarlton's Sealife Aquarium. Sea Life Kelly Tarlton's Aquarium is New Zealand's most famous aquarium! It is home to New Zealand's only sub-Antarctic penguins and offers a myriad of opportunities to get up close and personal with incredible marine life from the Pacific and Southern oceans. For a truly incredible experience, take the plunge on an Animal Adventure jump into the shark tank and go snorkeling with 14 massive sharks or jump on the ice and get up close and personal with the King and Gentoo penguins! See More at
www.kellytarltons.co.nz
Note:
Kelly Tarlton's also runs a free shuttle Bus from Kelly Tarlton's to the city. This service is for Kelly Tarlton's aquarium  customers only and can be used if you wish to spend more time at Kelly Tarltons.
Bastion Point Savage Memorial
Just a Short walk from our stop over at Okahu bay wharf in Orakei, you can visit this must see tourist spot.
Bastion Point
- offers magnificent views out over the Hauraki Gulf and Waitematā Harbour, as well as back to central Auckland. It's one of the best places in Auckland to take photos of the skyline and harbour. Bastion Point has significance in New Zealand history for its role in the 1970s Māori protests against forced land alienation by non Māori New Zealanders.
Michael Joseph Savage Memorial
is Located at Auckland's Bastion Point, the memorial to Michael Joseph Savage, New Zealand's first Labour prime minister (1935-1940) overlooks the Waitemata Harbour. Like the Massey Memorial in Wellington, it is built on the site of a former gun emplacement dating from the 'Russian Scare' of the 1880s.
Mission bay
A 20 Minute walk from our stop at Okahu Bay Wharf you will find yourself at at the amazing Beaches, cafe's & Restaurants of Mission Bay. Mission Bay is a waterfront haven for all Aucklanders. Built around the idyllic, pohutukawa-lined beach and separated from the central city by a brief and beautiful drive, it's no wonder that Mission Bay is celebrated destination for locals and visitors alike. No matter what the weather, Mission Bay welcomes everyone with open arms and a variety of experiences. Enjoy the parks, get active (by land and by sea) or simply relax and explore the surrounds. From the iconic fountain to dining with views of Rangitoto and the Waitemata Harbour, it truly is the bustling, vibrant heart of Auckland's Eastern Bays.
Mission Bay Watersports
Go Kayaking
-  A great range of sit on top kayaks are available at Mission Bay Watersports. Sit on tops are safe and easy for everybody to use – even if you have never kayaked before. Hire starts from $15.oo 
See More
Stand Up Paddle Board Hire -
Mission Bay is the home of stand up paddle boarding in Auckland. Included in every rental is the following:
A free 10 minute lesson
for all rentals 1 hour or more. Even if you are not opting for a full lesson, we will go through the key skills needed so you can get the most out of your time on the water. Board, Paddle, Leash, Personal Flotation Device (PFD)
Prices start from $20.00
See more at
www.missionbaywatersports.co.nz
Places to Go in Mission bay
Looking for places to visit in Auckland? The Promenade in Mission Bay has a variety of options for you to eat, drink or shop, while enjoying spectacular views of Rangitoto Island and the beautiful Auckland Harbour.
ANDREA RISTORANT
E
We are excited to introduce new owner and chef Scott Denning! Scott brings a wealth of overseas experience and a passion for Italian and European cuisine. With Peroni on tap and a new menu, Andrea's will be the place to go for summer lunches and local Italian dinners. Che bello! Discover more about
Andrea Ristorante
online. Phone
09 528 5398
Departs Auckland Pier Z Westhaven Marina
(31 Westhaven Drive)
Departs Westhaven
930am
- Arrives Westhaven
1130am 
Departs Westhaven
1200pm
- Arrives Westhaven
200pm
Departs Westhaven
3
00pm
- Arrives Westhaven
5
00pm
Note:
Our Vessel is based at Westhaven Marina so will always start & Finish here.
Departs Birkenhead Wharf 

(Hinemoa St Birkenhead)
Departs Birkenhead
1000am
- Arrives Birkenhead
1225pm
Departs Birkenhead
1230pm
- Arrives Birkenhead
325pm
Departs Birkenhead
430pm
- Returns to Westhaven only
(End of Service)
Departs Okahu Bay Wharf

(Orakei Wharf Tamaki Drive)
Departs Okahu Bay Wharf
1100am
- Arrives Okahu Bay Wharf
125pm
Departs Okahu Bay Wharf
130pm
- Arrives Okahu Bay Wharf
325pm
Departs Okahu Bay Wharf
330pm
- to Birkenhead Wharf
(Does Not Return)
Note:
If you are going to Kelly Tarltons Sealife Aquarium, you can use their Free Shuttle bus back to the City. This is only for Kelly Tarltons Customers and you must show your Kelly Tarltons aquarium ticket to get on the Bus. 
Book Now
Online Bookings
Note:
When booking the departure times selected are from Auckland. If you are first joining the Boat at Birkenhead or Orakei, please select the Auckland departure time then select your pick up point after clicking Book Now. Pick up times will be as per our time table.
Note:
When booking the departure times selected are from Auckland. If you are first joining the Boat at Birkenhead or Orakei, please select the Auckland departure time then select your pick up point after clicking Book Now. Pick up times will be as per our time table.
Westhaven Marina
We are located at Pier Z Westhaven Marina 31 Westhaven Drive.
Note:
If coming to Westhaven by car Parking is Pay & Display $20 for 24 hours. You must display a ticket in your window and park in the white lines.
Birkenhead Wharf
Okahu Bay Wharf (Orakei)
Ph 0800 Redboats or 09 834 7337